Purchased another ST4s, this one is a 2002 ST4s in Ducati Titanium Matte aka Bat Barf Grey - BBG. It shall be known as BBG-ST4s, my No.2 ST4s
28 July 2020:
27 July 2020: Started work on the BBG-ST4s! She was in running condition at the start. Houston Superbikes flashed DP ECU 5.9MM. Let it warm to get a compression check, then shut it down and drained the fuel, started disassembly. It sat for about 5 years, with only occasional starts... should have been a clue that something might make a home in the air box, just like a story I read on Ducati.ms . Sure enough, when I pulled the air box cover (which was still OEM BTW) the nest and signs of a mouse or something were sight to behold! LOL The photo below, shows the air box cover top (upside down) and the debris side of the K+N Filter, which washed up perfectly!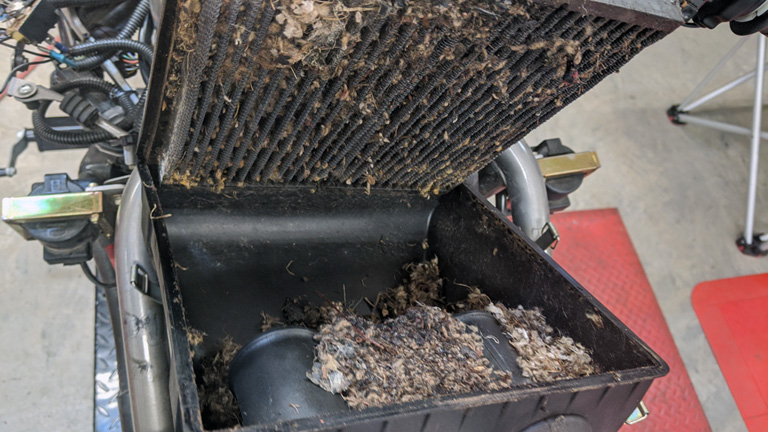 22 July 2020: Purchased a used 2002 ST4s in Snowmass Village, CO, trailer-ed it home to Tennessee.